Digital signage is the method of displaying multimedia content on a display unit such as a LED commercial screen, video wall, a projector or an interactive touch screen to deliver informative and entertaining content to captive audiences and passers-by. Digital signage has replaced the traditional marketing approaches, but it will also provide a new and exciting way to entice and entertain your audience. The advantages of digital signage include the rapid ability to update content, and the ability to deliver specific messages to specific audiences in specific locations.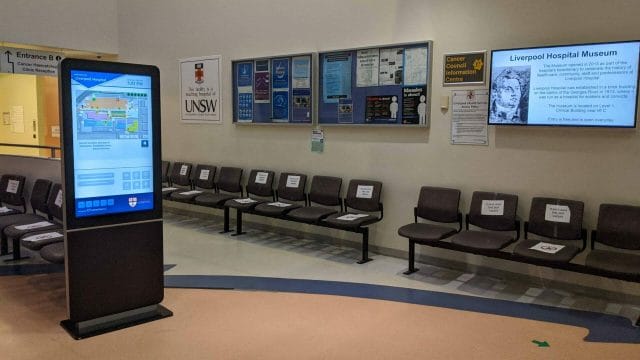 A digital signage advertising network can also be created by connecting a series of these Digital Signage screens to display information and/or advertisements at various locations. We have built complex setups for our clients ranging from the education sector, hospitals, retail and corporate businesses. This type of setup, allows the content to be controlled from a remote location or via the cloud, to deliver dynamic updates. Digital Signage has been proven to be successful in many different businesses and corporations all over the world. If your business wants to create awareness, target a greater audience or increase sales then digital signage will help you get there.
HOW DOES IT WORK
Digital signage typically consists of:
display screens to present the content
digital signage players to process the content
a centralised content management system to schedule, monitor and track the digital signage players and content remotely.
Scheduling and updating information and advertisements have never been made easier. Using the centralised content management system such as our AdvertiseMe.TV (a cloud-based digital signage software solution) means you can change advertisements or content at the touch of a button to quickly adapt to the changing market and audience. Each digital signage screen is connected to a player which holds all the multimedia content such as movie files, images, or text. By using the Internet, the centralised content management system allows the digital signage screens to be updated in real-time.
Digital signage can easily guide or provide visitors with critical information (corporate) or entertain customers to bring them to make certain purchasing decisions (retail). We have even built our own custom Digital Wayfinding solution to cater for this market.
With digital signage technologies, Advertise Me aims to introduce innovative ways for businesses to communicate with their customers or employees.