Digital Signage | Digital Wayfinding | Social Wall | Video Wall | Custom Interactive Web Solutions
Digital. Technology. Innovation. Advertising
Advertise Me is a digital solutions hardware and software company focusing on all aspects of Digital Signage, Digital Wayfinding, Social Wall, Video Wall, Mobile Applications, DOOH Advertising, and Custom Interactive Web Solutions based in Sydney, Australia.
We are a friendly team of professionals who are passionate about digital technology and innovation. We spend a lot of time educating businesses on the opportunities and possibilities of the latest and greatest in digital technology including Digital Signage, Digital Wayfinding, Online Advertising, Social Media, Smartphones applications and Touchscreen/Interactive kiosks.
Our Products
Some of our hardware and software products
Software
Hardware
Clients
Some of our past and current clients
News
What have we been up to?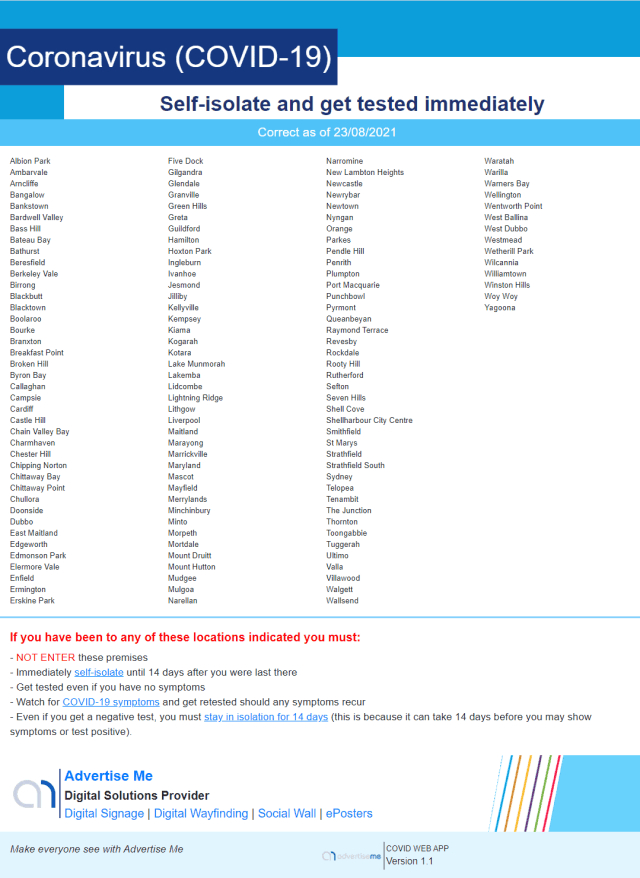 Our COVID-19 portable stands for screening stations provide up to date information to visitors and staff at the main entrances of hospitals. We supplied a solution for Bankstown Hospital and you can read more about this here: Bankstown Hospital COVID-19 Portable Stands With our digital solution, hospitals and businesses can...
Contact Us
Did you find anything you like?