What do we use for our digital signage players? In no particular order, let's have a look at some of the digital signage players we have personally used and installed for our clients:
Shuttle PCs
We have used a few these in the past and haven't had any issues thus far. In terms of hardware warranty, we have been amazed since we haven't had to do any and more importantly some of our clients are still using them. We can't really fault these players.

Slot players
We have used the Panasonic slots back in the day when we were selling plasma screens. They weren't the most powerful units but they did the job. The memory and storage were not upgradable and if you needed to change the specs of the slot player you needed to upgrade the whole device.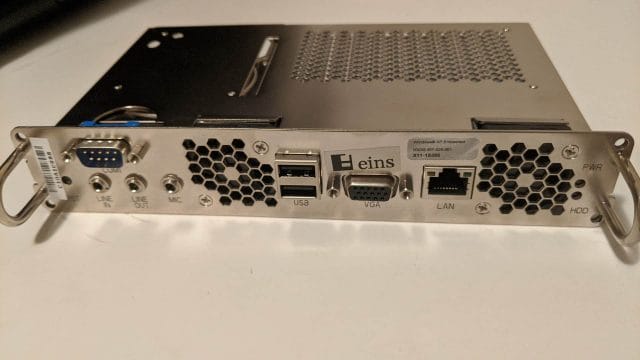 Embedded internal players (SoC)
We have used the SoC (System on a chip) for the Samsung and LG screens. They are internal so you don't need to connect any additional devices. They are great for displaying web content, video, images and text. We have used these mainly with our digital signage software solution called advertiseme.tv
All you need is to connect the screens using an Ethernet cable or wifi and as long as the screens can connect to the Internet you will be able to display any type of content. We have even used these for our digital wayfinding solution and worked fine. Although one of the downsides of using the SoC is the limitation of upgrading the memory or storage. In some cases you only have 4GB is storage and if your planning on displaying videos the storage may not be enough.

Vivostick
If you already have an old digital screen but no player, then you may want to consider a Vivostick. It is a low end computer that simply plugs into your HDMI port and it's capable of displaying most digital content. The operating system is Windows 10 and you will not be able to upgrade the hardware specs like the memory and storage. You can potentially increase the storage by using a USB thumb drive as there are 2 USB 3.0 ports available.

Chromebit
Very similar to the Vivostick, the Chromebit uses the Chrome OS and can be used as a complete digital signage solution. There are different tools you can use to manage the Chromebit such as installing an Android app, creating a local app using these instructions or even using the Chrome Sign builder. Like the Chromebit and the SoC internal players, there are hardware limitations.

Intel NUCs
The Intel NUCs are our go-to digital signage players. The main reason for us using these devices is because of the physical size and the Intel vPro technology. The Intel vPro technology basically enables us to remotely restart and control the devices even when the OS has failed. It's a great feature to have and remove the travelling time to go onsite to simply restart or troubleshoot issues with the digital signage player. In this particular case, you have the flexibility to upgrade the memory and storage. These units are also for commercial purposes and have a 3-year warranty.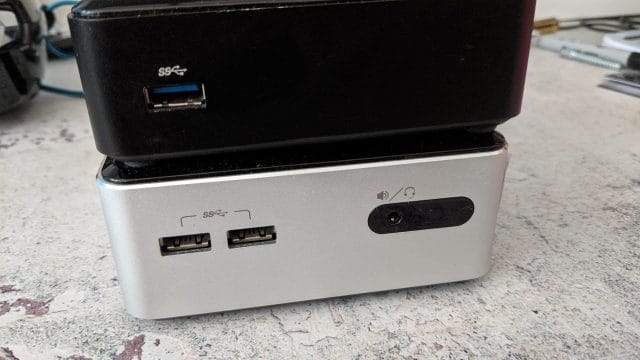 Android Players
Some of the digital screens can be purchased with an internal Android media player. The benefit of using Android OS is that you won't need to purchase any operating system licenses and there are many Android apps available for your digital signage requirements. If you're using a digital signage cloud-based software solution such as advertiseme.tv then using an Android solution may be the perfect solution. All you will need to install on the Android player is a web browser such as Chrome and you'll be up and ready in no time. We have used this for our digital wayfinding reception kiosks.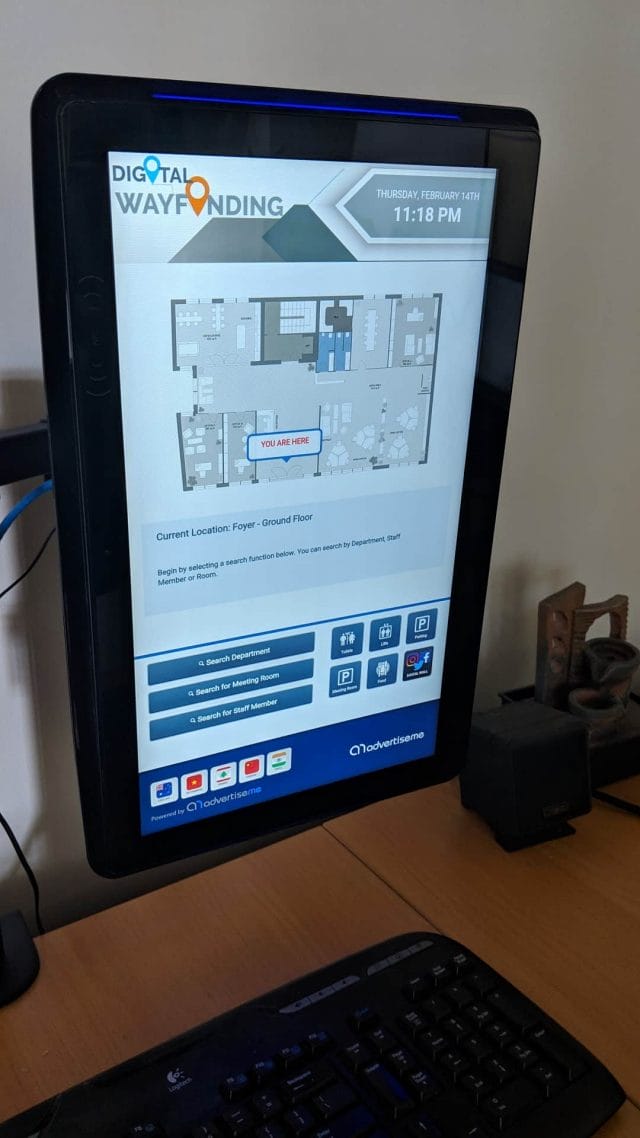 What digital signage player are you using?
[/vc_column_text][/vc_column][/vc_row]
RELATED PRODUCTS