Digital Wayfinding
Helping businesses find their way
Use our Digital Wayfinding System to help customers, shoppers or visitors find their way around your building, centre or complex. Our solution uses the latest web technologies to simulate a GPS type navigation through your centre. It uses dictated walkable paths and a smart algorithm to work out the most direct and appropriate route, this also means that the system can automatically work out a detour should a lift be down or if a walkway is under renovation.
In addition, the solution is completely customised; from the look and feel to the functionality. This means you can incorporate your brand as well as specific functions that are relevant to your business or environment. For example, display the latest bus/train timetable or allow customers to complete a survey. The possibilities are endless.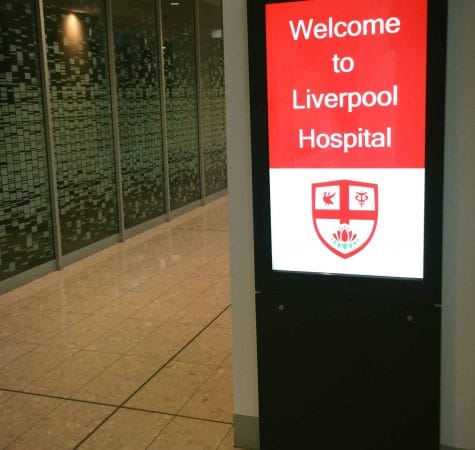 Hospitals
Help visitors and patrons quickly and easily find their destination. Users will be able to search for Wards, Departments, Clinics or Specialists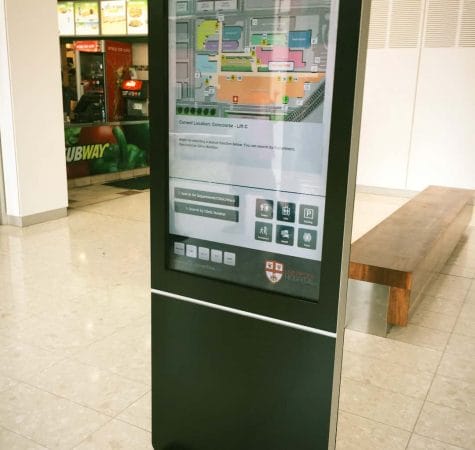 Shopping Centres
Let shoppers find the store they are looking for across multiple levels or buildings. Sales and offers can also be obtained straight from the kiosk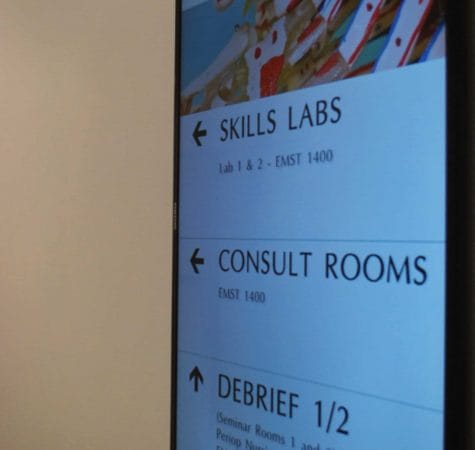 Universities
Universities can be large with buildings and faculties spread across the entire campus. Help students and visitor navigate using a Digital Wayfinding Solution
Features
Dictated Walkable Paths
The routing is based on dictated walkable paths and uses an algorithm based on shortest distance from current location to destination point. If a path is no longer accessible our software will automatically reroute with only a few clicks. Our software can perform routing inside buildings, outside buildings as well as between buildings or we can route within any given space
Smart Routing Algorithm
Software was built using the latest web technologies and uses a similar framework which is used by Navigational Based GPS Systems, Google Maps, etc
Multiple Search Options
Create any search functions based on your requirements, for example search by store name, department, location ID etc.
Quick Highlighting Buttons
Ability to add Highlight Buttons that highlight specific landmarks on the current map
Custom Branding
You can completely customise the look and feel by providing your own css styling. Everything from font, colours or background can be customised
Multiple Languages
All the instructional text can be translated into multiple languages and will remain translated in the selected language for the duration of that session
News & Communication
Create a page specifically for news and communication, users will be able to read the latest posts right from the screen
Bus & Train Timetable
Provide Bus and Train timetable for users of public transport, it will provide another use for your kiosks
Surveys
Want customer feedback via a survey? Users can provide feedback for a service or product straight from the kiosk
Custom Built Modules
Do you have a specific need for your kiosk for more than just Digital Wayfinding? We can build a custom standalone module or a module to integrate with an existing system
Need more information?
Contact Us