ePosters Interactive Digital Poster Solutions
Creating interactive digital experiences
Need a way to showcase your digital posters? Use our ePosters cloud based solution to revolutionise the way you display digital posters. Using our custom build solution we can help you display interactive posters for your next event.
ePosters are used by universities, hospitals and businesses to display dynamic and interactive content. No longer will you need to print out posters.
Our solution combines the latest hardware and software frameworks to ensure your posters stand outs. Since it's our custom software and was built from the ground up, we can make further customisations to meet your requirements and needs.
You can either hire or purchase the complete the solution from us.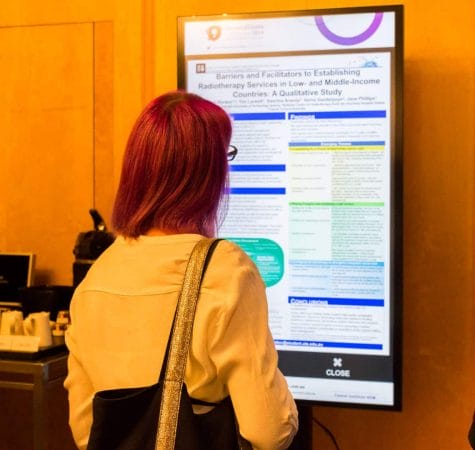 Exhibitions
Display delegates scientific posters at exhibition and conferences
Hospitals
Display scientific research posters and event information where it matters most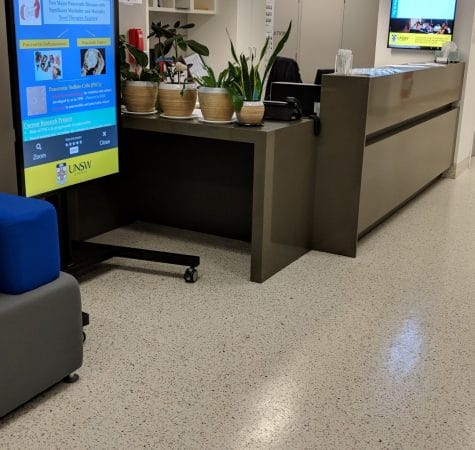 Universities
Showcase and promote students scientific posters at the University
Our Solution
Hardware
Our hardware solution consists of:
55″ Commercial Grade touchscreens
Portable stands that are positioned at different heights
Players to drive the digital poster content
Software
The ePosters software solution was custom built by us – meaning we can further customise the solution based on your requirements. Some of the features in the ePoster solution are:
Display sponsorship logos, company logos and banners
Interact with the poster by using the zooming feature and move the poster with your fingers
Attach a video or hi-resolution image to each poster
Search functionality based on author, title or description
Allow guest and visitors to rate each poster and generate a report
Online dashboard to manage the posters and stands
Professional Service
We've been in this industry for over a decade and have built the experience needed to service any type of business. We can help your business stand out from the competition. Whether it's for an event or for your corporate foyer, we've done it all. Our services include:
Project Management
Onsite Hardware and Software Installation including delivery
Content Design
Full management of the solution including support and monitoring
Software and Hardware Customisations
Need more information?
Contact Us