Video Wall – UNSW Medicine & Health South West Sydney Video Wall Upgrade
Using a Video Wall to inform and educate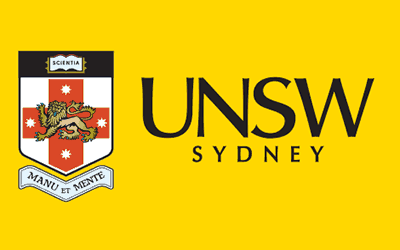 INDUSTRY
Education, University
LOCATION
Liverpool Hospital, Sydney – New South Wales Australia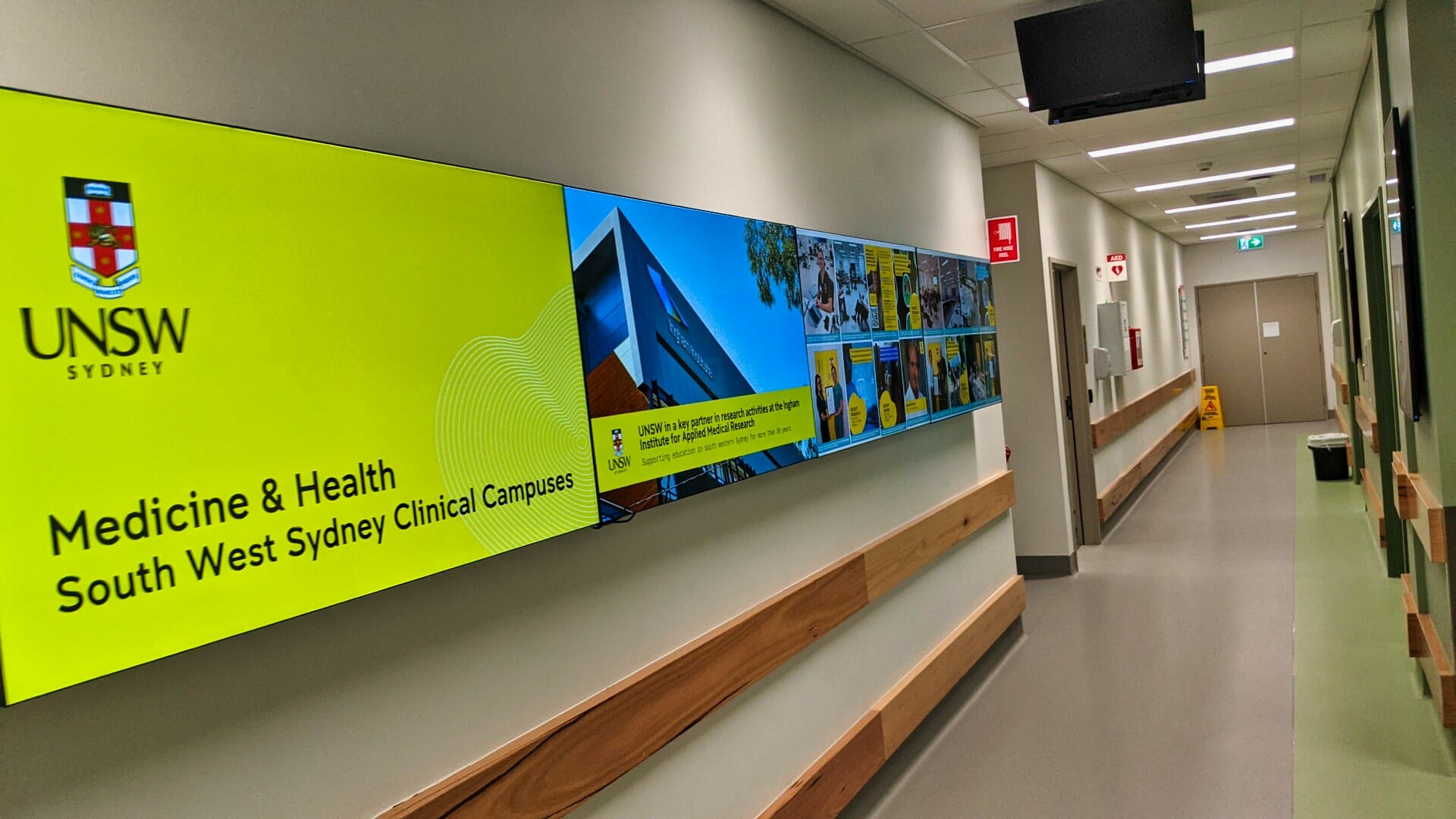 Advertise Me was engaged to upgrade and replace a Video Wall solution for the University of NSW Medicine & Health South West Sydney Precinct. Due to aging equipment, we replaced a 4×1 Video Wall using 3.5mm bezel commercial-grade screens. This not only made the video wall look brighter and up to date but ensured that the solution is operational and free from issue for the duration of the warranty period. You can read more about the benefits of upgrading digital signage solutions here: IS IT TIME TO UPGRADE YOUR DIGITAL SIGNAGE SOLUTION?
The benefits of using an ultra thin bezels means that there are only small visible gaps between individual display screens which creates a seamless and immersive viewing experience. By reducing the interruption caused by bezels, viewers can focus more on the content displayed and enjoy a larger, uninterrupted visual canvas. When content spans across multiple display units, thin bezels ensure a smooth transition between screens. This is particularly important for video walls that display continuous or panoramic content, such as large-scale images, videos, or interactive presentations. For this particular case, the Social Wall spanned across two screens so the seamless continuity helps maintain the visual integrity of the content and prevents distractions caused by bezel gaps.
The Video Wall was used to display videos, images, announcements and was integrated with our Social Wall solution.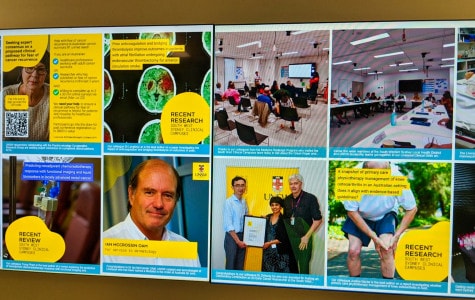 Need more information?
Contact Us