In this age of mass information and communication, being able to influence a customers purchasing decision is fundamental to business success. Crucial decisions may depend on the information and visual images you present to your customers. Knowing how to effectively and visually communicate information to your customers is essential for any business who wants to stand out in today's competitive market and we have the answer for you – Digital Signage.
Digital signage has been used to replace traditional marketing methodologies. Digital signage is a marketing strategy to influence customers purchasing decisions at the Point of Purchase. There have been studies that revealed many of the brand purchasing decisions are made in-store so effectively you want to display any marketing advertisements when your customers are visiting your store.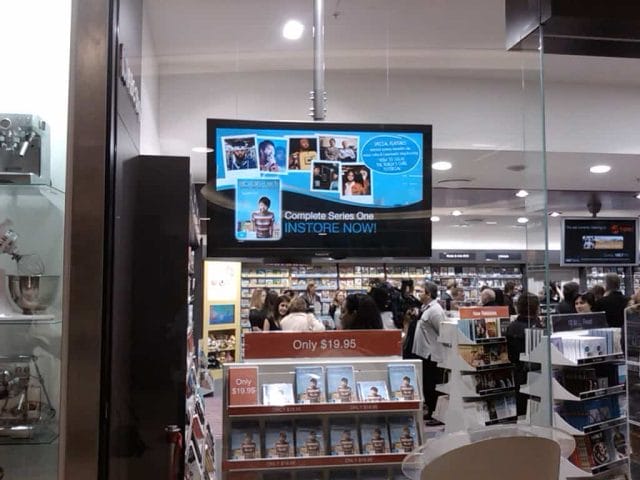 THE BENEFITS
Succeed against the competition when contending for customer attention
Increase sales by influencing customer purchasing decisions
Manage and control the distribution of your content with ease
Increase customer awareness of your product and services through dynamic advertising campaigns
Generate revenue by selling your digital signage space to other businesses
WHERE TO USE DIGITAL SIGNAGE
Retail businesses can obtain the greatest advantage of digital signage by strategically positioning these digital displays in key areas. Examples of these locations are:
Restaurants
Replace static menus with dynamic digital signage by presenting delicious dishes eg specials of the day. It will also help make events and functions be more memorable eg birthdays' slideshows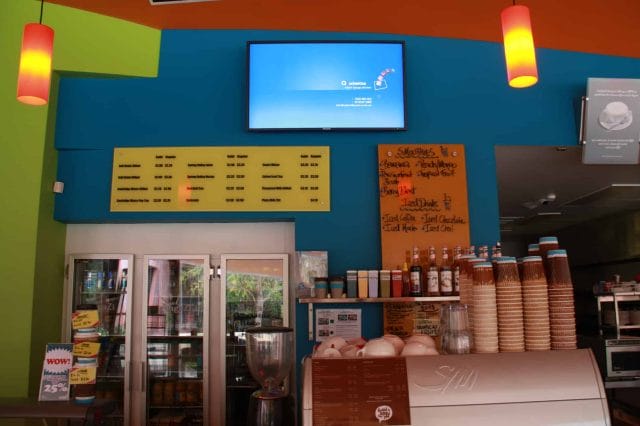 Shopping centres and store-fronts
Place digital signage anywhere in your store to help influence the customers purchasing decisions at the point of sale. Help your customers locate product items in your shop. Place digital signage screen in front of your store and boosts your sales by drawing customers in your store. In a shopping, centre environment use it as a directory to locate shops. In the event of emergency situations use digital signage to alert customers and provide them with basic evacuation procedures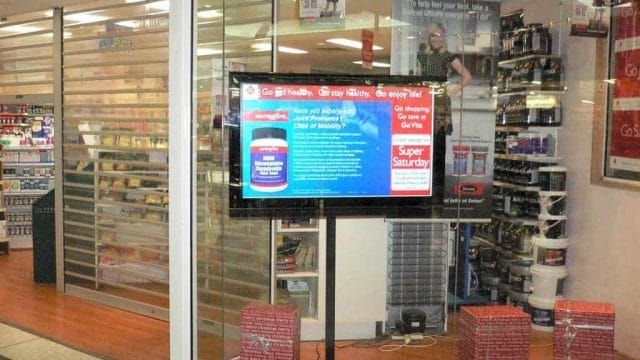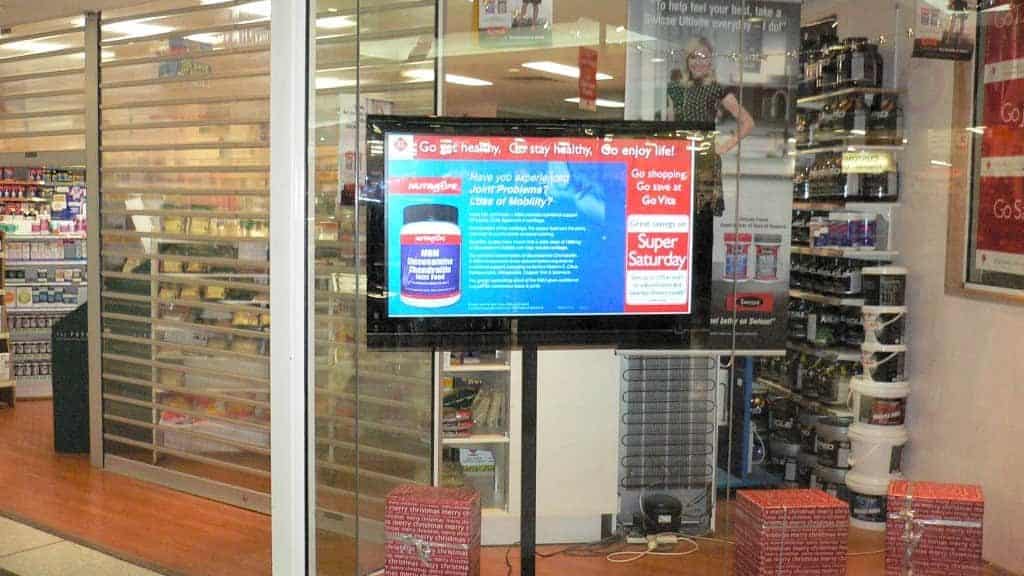 Cinema's
Excite customers with upcoming movies by showing movie trailers or promote special snack deals in targeted waiting areas. Combine digital signage with our ePosters solution and you will be able to make the customers experience more interactive. Display upcoming movie posters and trailers using our ePosters software.
Medical centres and Banks
Make waiting times seem shorter by entertaining customers. Integrate digital signage with ticket queuing systems to target waiting for customers with information which can be specific to their ticket selection. Educate customers with medical information and the latest medical news. Increase and build community awareness