Digital Signage Menu boards are now becoming a common practice for any restaurant, fast food chain, bar or even a take away store. Advertise Me recently worked with Fusion Berry (A Supercool Yogurt and Fresh Juice Bar) and their fit out team to install a vibrant and eye catching Digital Menu boards for their new store based in Rouse Hill. We supplied Fusion Berry with a solution that allowed the store owner to quickly and easily update the menu information by using a USB thumb drive. The unique curved shape of the wall made the screen look more impressive, so have a look at this picture: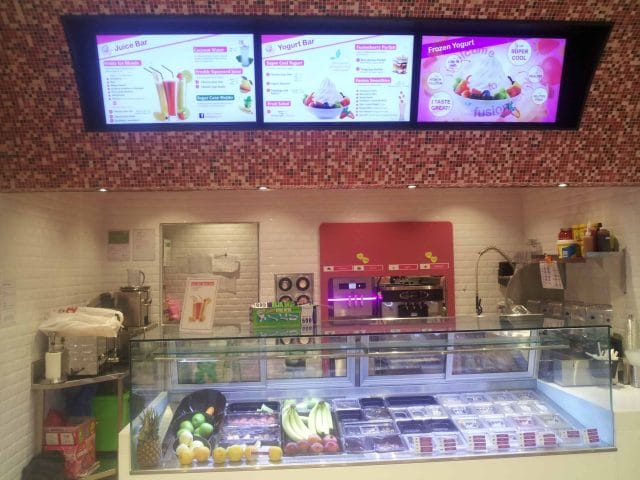 Updating the menu content simply required the store manager to plug a USB thumb drive to a USB wall outlet at the back of the wall and copy the files to the screen. How easy is that!

So if you're around the area, just drop by and taste the awesome and creative yogurts or fresh juices from Fusion Berry.