Our COVID-19 portable stands for screening stations provide up to date information to visitors and staff at the main entrances of hospitals. We supplied a solution for Bankstown Hospital and you can read more about this here: Bankstown Hospital COVID-19 Portable Stands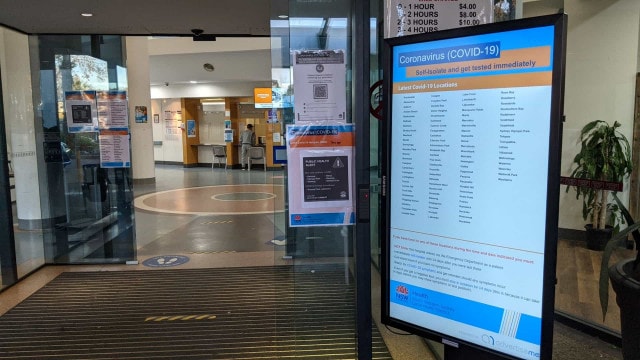 With our digital solution, hospitals and businesses can display information in real-time using the NSW Health COVID-19 datasets or it can be manually entered into using our digital signage software called AdvertiseMe.TV This is a cloud-based solution that has been custom-built to meet the demands and unique workflows of large to medium organisations and businesses.
By using the NSW Health COVID-19 datasets, we were able to display the hotspot locations and also the suburbs affected.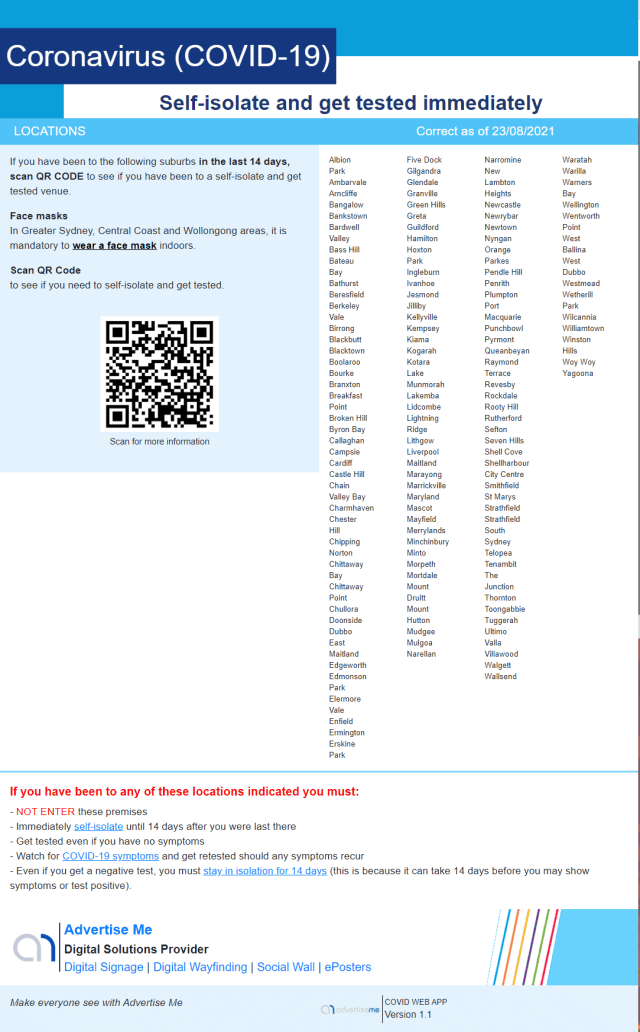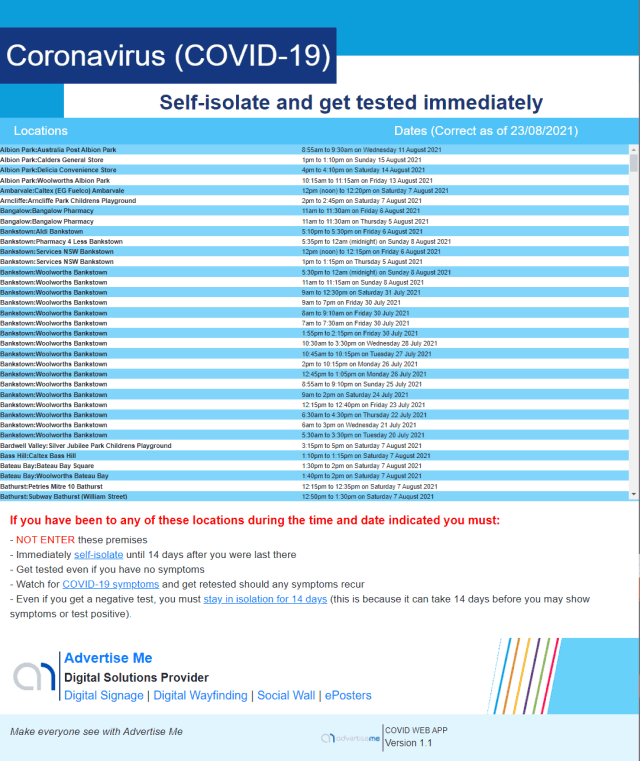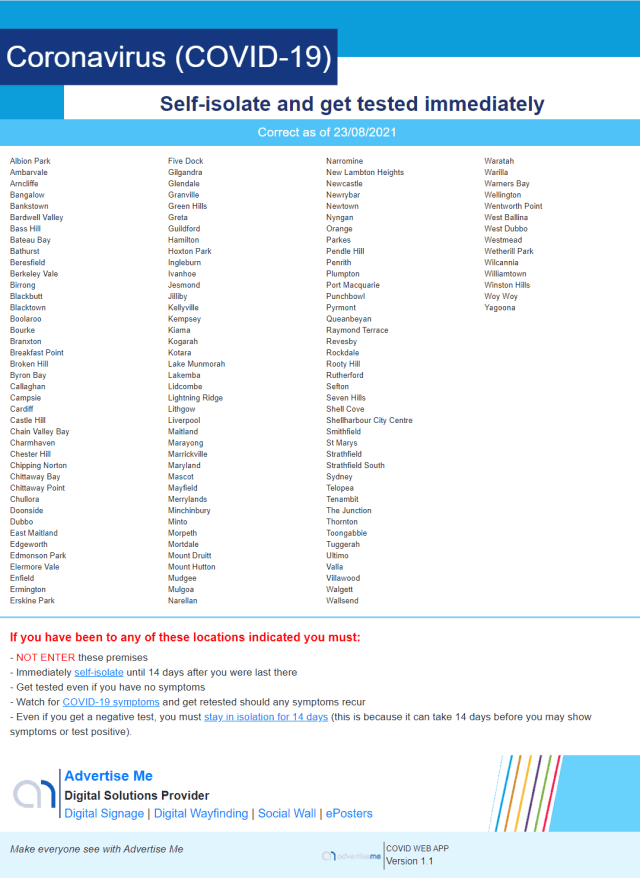 With digital signage, your business will no longer need to print and stick paper on the walls or tables – you may have seen this in hospitals already. With our cloud-based solution, staff will be able to remotely change all the information right at the screening station and any type of digital content can be displayed on the screen such as the current time, date, images, videos, product feeds, animated text, staff rosters, Social Wall, car park reservations, digital wayfinding, weather forecast, sports scores and so much more. Here are some of our recent installs:
Our stands are portable and can be moved to any location as long as there is power and an Internet Wi-Fi connection. Using one of our many digital solutions, we can help your business display up to date information. Check out our range of digital software solutions here: DIGITAL SOLUTIONS