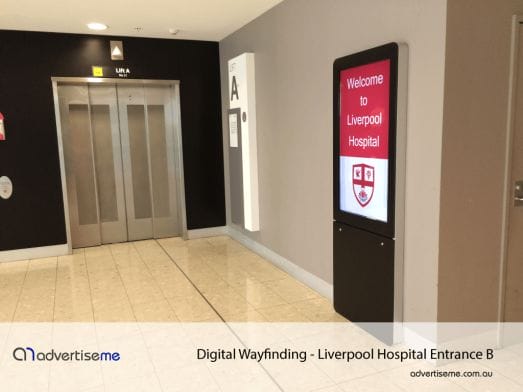 Our custom Digital Wayfinding Kiosk solution for Liverpool Hospital in Southern Western Sydney Local District Australia has now gone live! Liverpool Hospital is one of the largest hospital in NSW Australia and spans across multiple interconnected buildings. With the recent extension and renovation of an existing building, patients and visitors found it difficult to navigate to their destination – yes it was frustrating for visitors, patients and also staff and there had to be a solution to this problem. The answer was Digital Wayfinding Kiosks.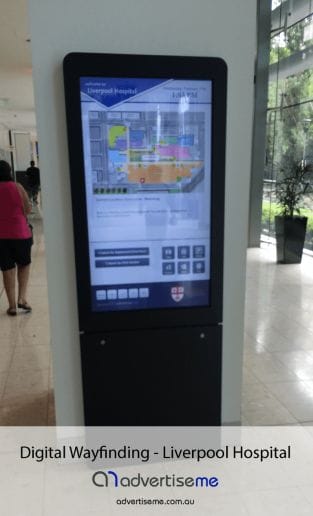 The concept of supplying a digital wayfinding may seem simple at first but the challenge was to provide a solution to meet the complex nature of the Hospital environment and this included:
guiding visitors to their destinations using walkways that is accessible only for the public with multiple entrance points
buildings with different levels and each level having  a different layout
providing basic instructions for non English speaking visitors
So after numerous consultations with Hospital staff, we provided a custom solution like no other!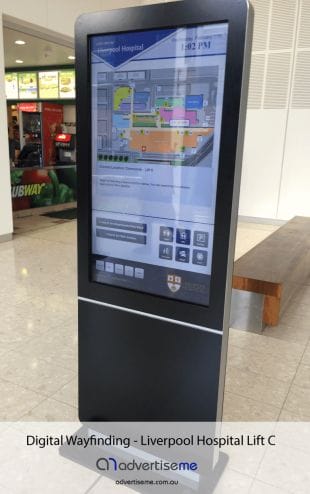 The solution consisted of 7 custom designed touchscreen Kiosks positioned at major entrances of the hospitals. The major features of our digital wayfinding solution are:
software built using the latest web technologies and uses a similar framework which is used by Navigational Based GPS Systems, Google Maps, etc.
routing is based on dictated walkable paths and uses an algorithm based on shortest distance from current location to destination point
routing inside buildings as well as between buildings
all data is stored in a database and managed using an Online Management System
multiple search functions by department and clinic
5 Languages – English, Vietnamese, Arabic, Chinese, Hindi
uses a SMART Filter which provides dynamic real-time filtering as well as wildcard filtering against multiple words
reporting – Know exactly what is and isn't being used
screensaver feature to show communication messages or advertisements when not being used
and may more features!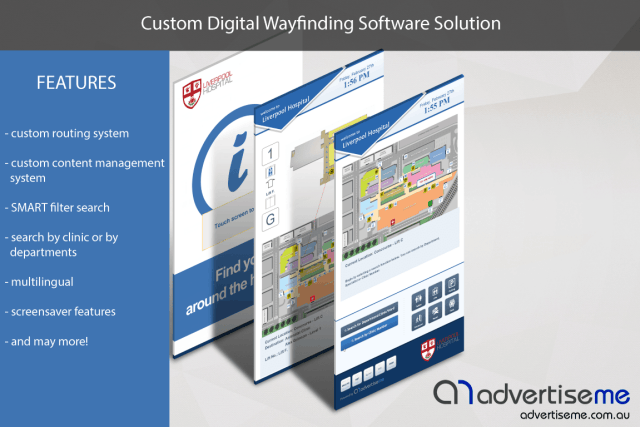 Our solution is the new benchmark in digital wayfinding solutions for Hospitals across Australia and potentially all over the world.